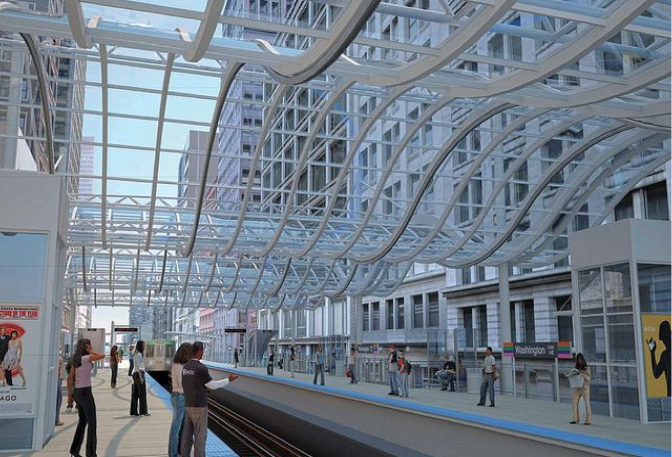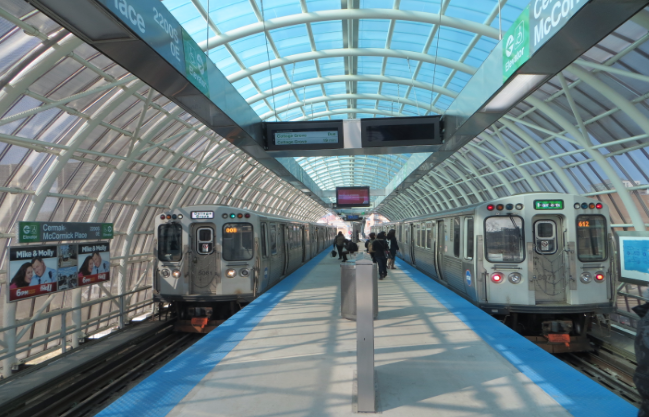 Cermak Station
Previous Waukegan Steel Project
Waukegan Steel was likely chosen above other companies because of their expertise in projects requiring complex geometry and on-of-a-kind architecture. A good illustration of this is the Cermak station, in which Waukegan Steek fabricated "worm" steel frames (round pipes) which provided a final product that could easily be labeled as a piece of art.
According to the CTA, materials were chosen "to allow visibility, reinforce the feeling of openness and to allow a visual connection to the historical corridor." Waukegan Steel utilized custom made shapes in the form of "pipe and plate," to create eliptical columns made of plate (1.5 inches) – also referred to as "smashed pipe." Another great feature of the new Washington/Wabash station will be the wide variety of sustainable elements that are being incorpporated in the design, such as 100% LED lighting, reuse of existing structure and tracks, bicycle racks, and other recycled material mixed into the project.