CTA Washington Wabash Station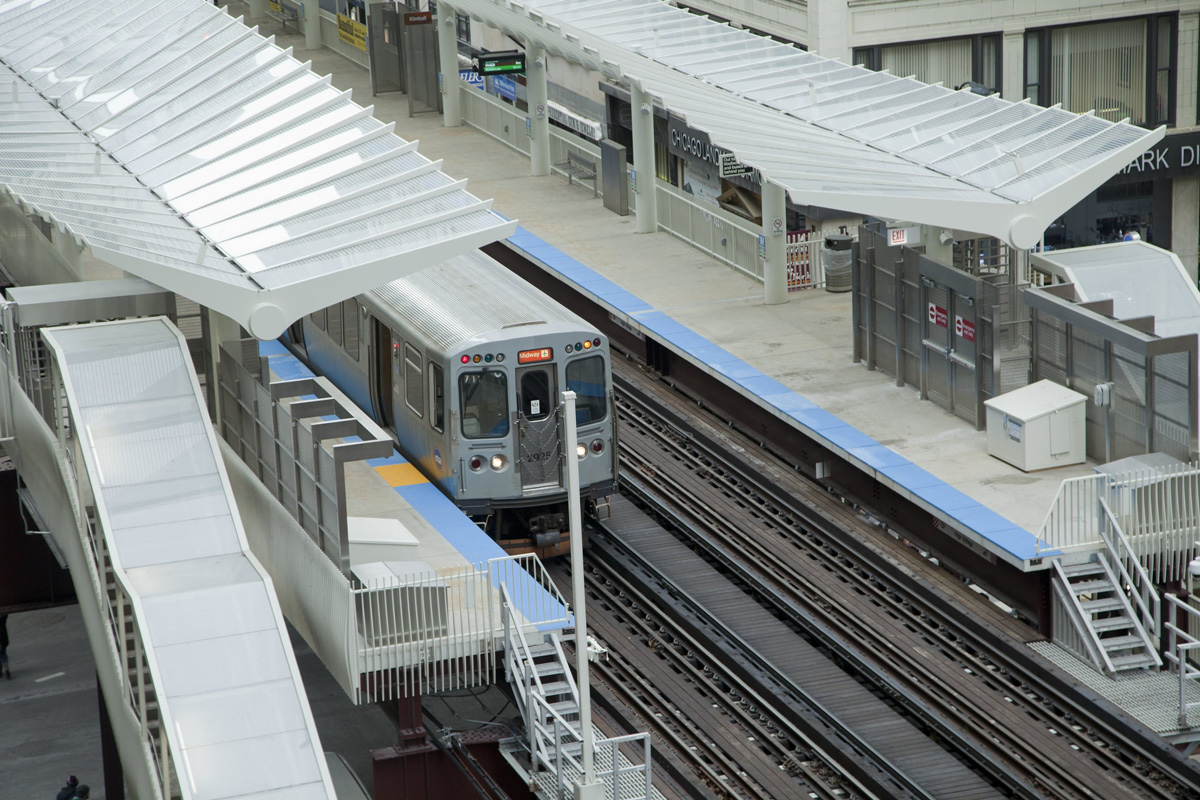 Over the years, Waukegan Steel has been contracted by The Illinois Department of Transportation to deliver work on a variety of different projects such as Chicago's CTA stations on Cermak, California, Washington, and Damen Avenue. Our excellent track record provided IDOT with the confidence – yet again – to bring us into a particularly complicated project.
The Washington/Wabash CTA station is a major improvement to the tune of $75 million which will serve as a gateway for the Loop and Millennium Park. The design and construction, designed by IDOT, and funded by Congestion Mitigation and Air Quality (CMAQ) funds will serve the Orange, Green, Purple, Brown, and Pink train lines. Combining the hundred-year-old stations on Wabash at Madison and Randolph, Waukegan Steel is part of delivering a tall order to the City of Chicago.
An alluring and completely modern design, The Chicago Transit Authority describes how "the undulating wave form of the canopies weaves through the historic Wabash Avenue corridor as a counterpoint to the city grid, and anticipates the soft forms of the park and the lake beyond. The faceted skeletal steel and glass structure is designed to create a dynamic play of light reminiscent of diamond facets and the historic Jeweler's Row." (full article here: www.transitchicago.com/washingtonwabash/)